The viewer, observing the photo, experiences the process of creating the image. Ansalas communicates the experience of the process of taking the photo, as if she were sharing a secret about the discovery of beauty. Because through this technique the camera ¨record¨ these experiences. Forms arise as if a new dimension were created from light and movement. The photo is ¨made¨ through light formations that capture patterns, colors and shapes that point to isolated and illusory ¨places¨.
Through this photographic technique (Fotoforming) created by Julieta Ansalas, her photographs crosses many limits that provoke reflection; they are images that blur the line between art photography, abstract design, documentary photography and photographic design.
​
​
El espectador, al observar la foto, experimenta el proceso de creación de la imagen. Ansalas comunica la experiencia del proceso de realizar la foto, como si estuviera compartiendo un secreto sobre el descubrimiento de la belleza. Porque mediante esta técnica la cámara ¨graba¨ estas experiencias. Las formas surgen como si se creara una nueva dimensión a partir la luz y el movimiento. La foto se ¨hace¨ mediante formaciones de luz que captura patrones, colores y formas que apuntan a ¨lugares¨ aislados e ilusorios.
Mediante esta técnica fotográfica (Fotoforming) creada por Julieta Ansalas, sus fotografías cruzan muchos límites que provocan la reflexión; son imágenes que desdibujan la línea entre la fotografía artística, el diseño abstracto, la fotografía documental y el diseño fotográfico.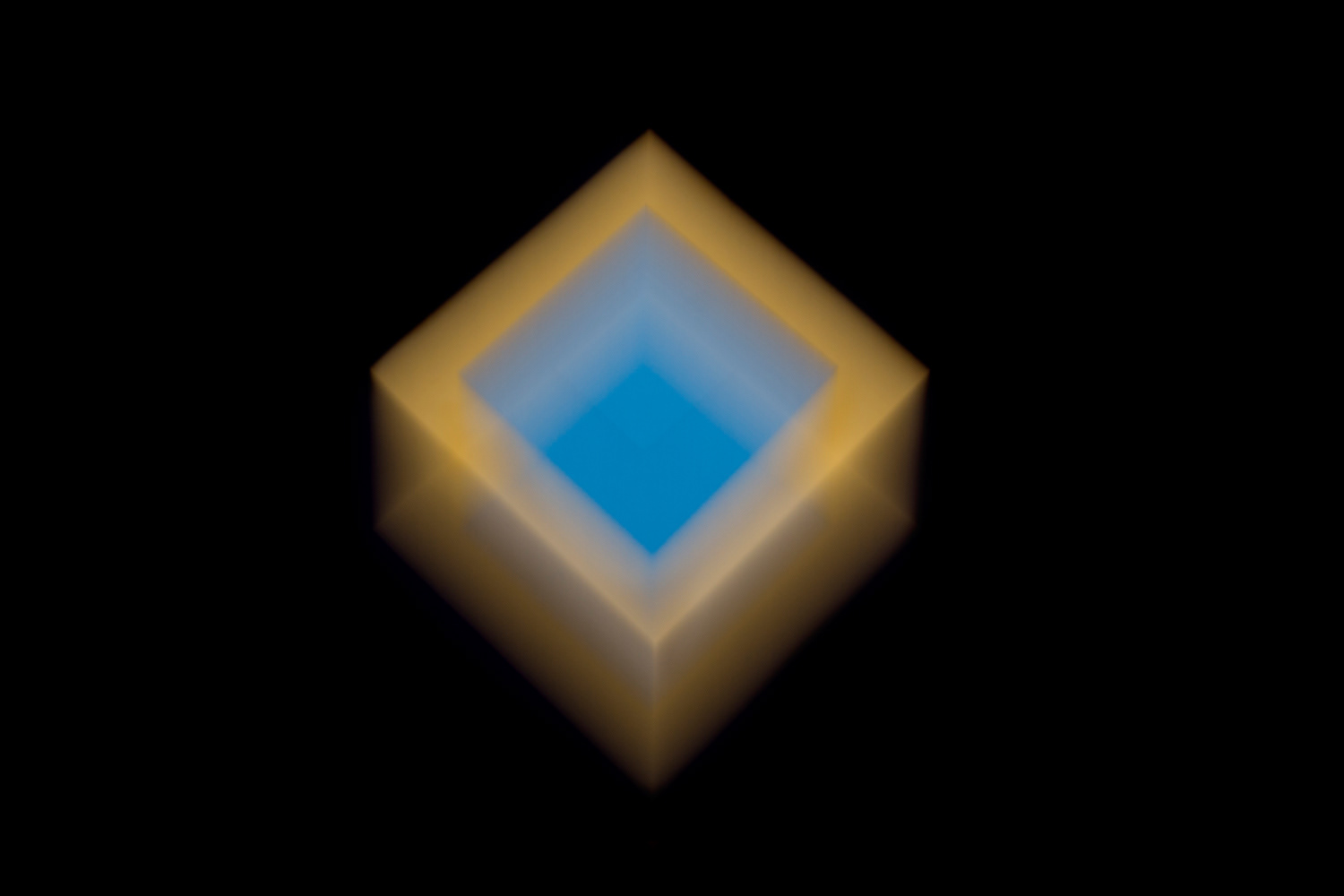 Date of photographies/ 2018-2019
Format/ Archival Pigment Print